Welcome to PVNCC's Being Well Portal
We developed this portal to help our PVNCC students, families and staff find useful information and resources, including connecting you with community agencies that can provide help across a variety of important topics. The organizations and topics on this portal are not exhaustive and we will continue to build upon the content over time.
No matter what you are dealing with, you are not alone and there are people who want, and know how, to help. We hope this portal can help you make connections to the help you need.
Feel free to explore the menus at the top or to browse our resources by the topics provided.  To learn more about how this site works click the button below.
RECENT SERVICES ADDITIONS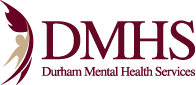 July 28, 2021
Description: Durham Mental Health Services (DMHS) is a charitable not-for-profit agency providing services and supports to individuals and families who […]